Published on 11/23/2017 12:59 pm
Why Tamil Nadu in No.1 in Tourism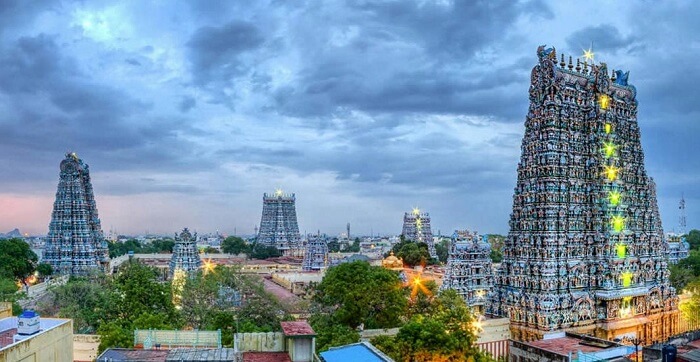 Do you know which state in India has more number tourists visiting every year. Its not Goa with beautiful beaches, its not Kerala with amazing backwaters, its not Uttar Pradesh with world famous Taj Mahal, its not Himachal Pradesh with divine Himalayan ranges. It is Tamil Nadu.
This could be surprising for many people in India even for Tamil people. But the fact is Tamil Nadu is tops in tourism in the last few years. If you consider the number of domestic tourists and foreign tourists, Tamil Nadu tops in both categories.
In the year 2016, number of tourists in India are 165.3 crores in which 35.43 crores have visited Tamil Nadu alone. It is one fifth of the overall tourist visitors. And this number is growing every year.
Tamil Nadu is followed by Uttar Pradesh, which holds the second position in the number of tourist visitors. Madhya Pradesh, Andhra Pradesh and Karnataka hold the third, fourth and fifth position respectively.
So, how come Tamil Nadu beat all these states and became number one tourist destination.
Unique tourist destinations
The main reason for the high number of tourists in Tamil Nadu is because of its unique tourist destinations. Tamil Nadu is home for numerous ancient temples like Madurai Menakshi temple, Tanjore Bragadeshwar temple which attracts more number of tourists.
The other main attraction is Mahabalipuram. Located adjacent to many hotels in ECR, Mahabaliburam attracts more number domestic and foreign tourists.
Along with religious places, Tamil Nadu attracts many tourists to hill stations like Ooty, Kodaikanal.
Safety
Compared to any other state, law and order is great in Tamil Nadu. It ensures safety to its visitors because of tourists travel freely without fear here.This helps in increasing the number of tourists.
Hotels
Tourist expect good facilities for staying while travelling and Tamil Nadu hotels provide them. Especially in Chennai, where there are numerous hotels in ECR Chennai for tourists to stay.
Transport
Public transport in TN is one of the best in the India. Along with this road facilities are really great which makes travelling within the state more easier and fast. This plays a vital role in increasing the number of tourists.